How to Protect Yourself Against Covid-19
Views: 20 Author: Site Editor Publish Time: 2020-02-28 Origin: Site Inquire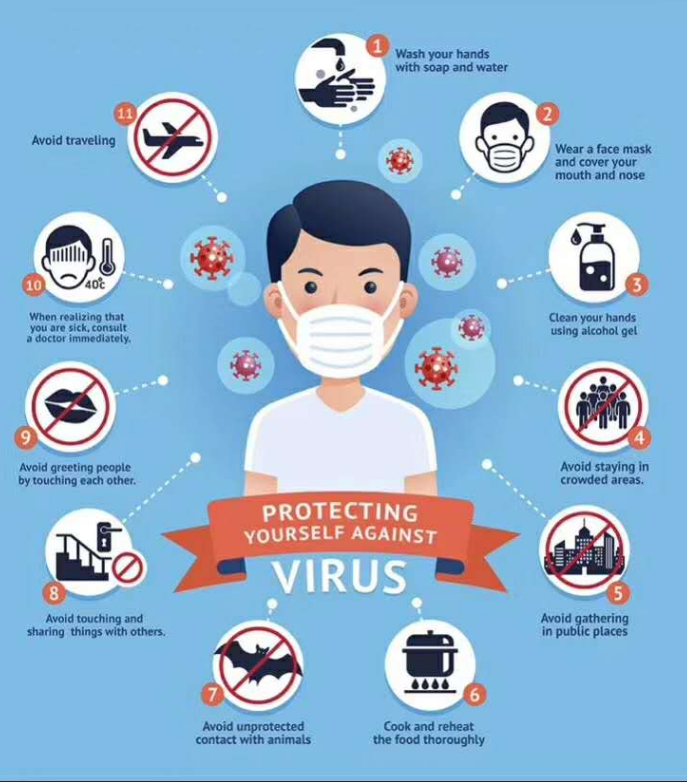 In the beginning of 2020, the world is suffering a lot from Covid-19 virus, and hope we could work together to eliminate it.
Take 11 steps to protect yourself

Wash your hands with sop and water


wear a face mask and cover your mouth and nose

Clean your hands using alcohol gel

Avoid staying in crowded areas

Avoild gathering in public places

Cook and reheat the food thoroughly

Avoid unprotected contact with animals

Avoid touching and sharing things with others

Avoid greeting people by touching each other

When realizing thatyou are sick, consult a doctor immediately.
Let's fight against Covid-19.