Servo dobby type weaving machine deliver to Korean customers
Views: 27 Author: Site Editor Publish Time: 2021-12-29 Origin: Site Inquire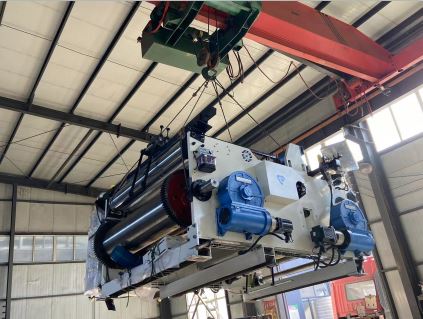 Servo dobby type full CNC metal wire mesh is suitable for heavy metal wire mesh weaving which requires special weave patterns.
Each heald frame is controlled by a servo motor and can be set on touch screen. The user can edit each heald frame's up or down very easily on the touch screen. It can weave patterns such as: plain, twill, dutch, 3-heddle, 5-heddle, taper contrast, herribone twill weave, diamond shape twill weave, etc...
Whatever weave patterns or special weave requirements, Lanying can provide a suitable and workable solutions for you.
More information, please feel free to contact us.