The advantages of CNC/digital take-up system of wire mesh weaving machines
Views: 34 Author: Site Editor Publish Time: 2020-08-21 Origin: Site Inquire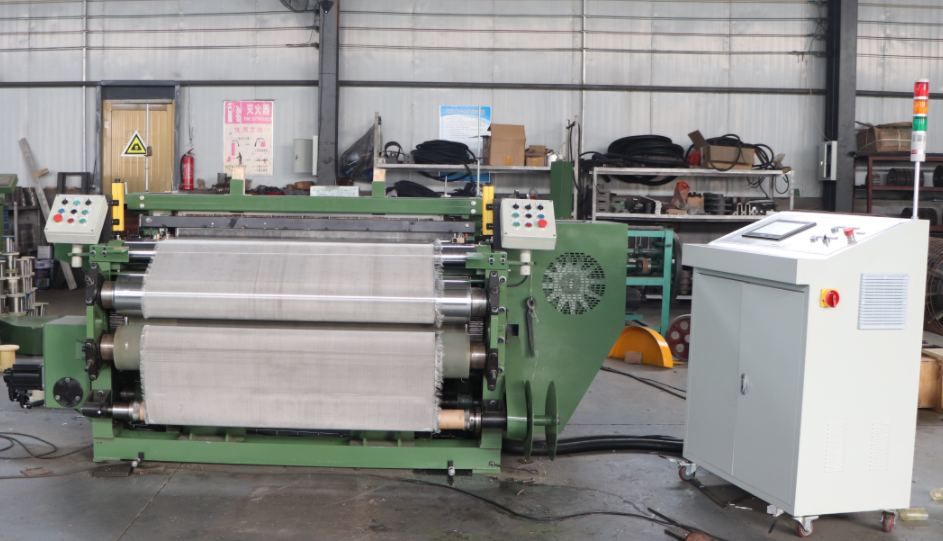 The take-up mechanism performs the tasks of pulling the initially formed fabric from the weaving reed and controlling the density of the weft in the fabric. With the continuous development of technology, a computer-controlled rewinding mechanism is applied to the new generation of looms, which is an electronic rewinding mechanism with variable rewinding volume during the weaving process. In the take-up mechanism, a separate servo motor is used as the power source, and the fabric is taken up by the winding roller through the reduction gear train driving mechanism. The various gears of the reduction gear train are fixed and do not need to be changed according to the requirements of the fabric weft density. During the weaving process, the loom computer control center controls the voltage of the servo motor and the speed of the motor to achieve the change of the weft density. The computer control program is compiled according to the specific fabric weft density requirements.
Advantages of digital/CNC take-up mechanism
A) . You can easily and conveniently change the weft density by inputting values only and there is no need to change gears and storage a large number

B).The weft density has a large variation range and a small level difference, which can accurately meet the weft density design requirements of the fabric and enhance the variety adaptability of the loom.
C). The weft density on the machine can be adjusted arbitrarily during the weaving process. This is the most obvious and main feature of the CNC coiling mechanism. The weft density can be changed at any time during the weaving process, so that it can produce a variable weft density product. And the fabrics woven by this kind loom can have different kinds of patterns and appearance.