Why wire mesh farbic surface is not flat? How to prevent it?
Views: 6 Author: Site Editor Publish Time: 2022-03-23 Origin: Site Inquire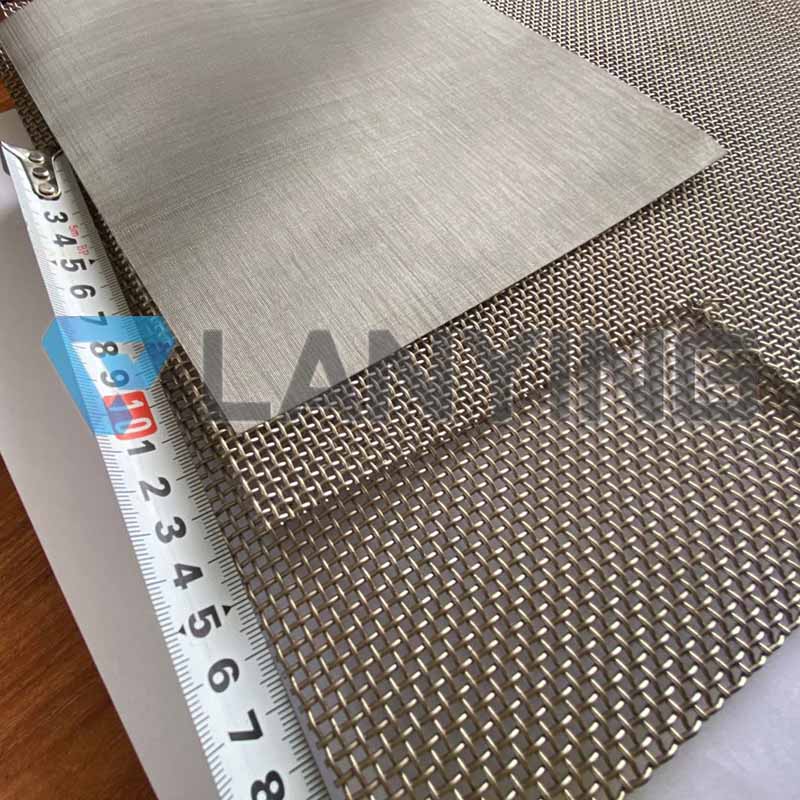 Why the wire mesh fabric surface is not flat, there is creasing on the surface?
1. The heights of the two ends of the heald frames are inconsistent. The wire mesh at the high end will be rolled up, and the wire mesh at the low end will be rolled back, and the wire mesh in the middle part is not flat.
2. The mesh tension is not enough and there is weft out.
3. When plain weave, the wire with serious ovality is woven into the mesh.
4. If the heald frames are in level, the heddle eye coincides with the warp straight line, the mesh surface is not flat. When beating-up, the position of the hinge rods vibrate up and down, so that the relative position of the heald is high and low (even if it is a small change). As a result the bending diameter woven on the fabric can not be on the same plane, which can also cause the surface is not flat.
5. warp is let-off during beating-up
6. The take-up shaft rotates inflexibly, the wire mesh tension changes alternately, resulting in uneven mesh surface.
How to prevent it:
1. To ensure the warp wires under a suitable and constant tension during weaving.
2. Adopt low or high heald frames to weave.
3. Do not let-off during beating-up timing.
4. Use wires with good ovality during weaving.
Lanying CNC metal wire mesh weaving machine adopts PID tension control method, the warp tension is automatically ajdusted and displayed. The servo motor controlled 3-roller take-up mechanism greatly improves the mesh accuracy and also can improve the mesh surface quality.